What Will Last?
Heaven and earth will pass away, but my words will never pass away. – Matthew 24:35
Last month we were in Zambia's capital city, Lusaka, which is an eight-hour drive from where we now live in Eastern Zambia. We stopped by to see the house where we used to live. To our surprise, it was totally destroyed, reduced to a pile of rubble.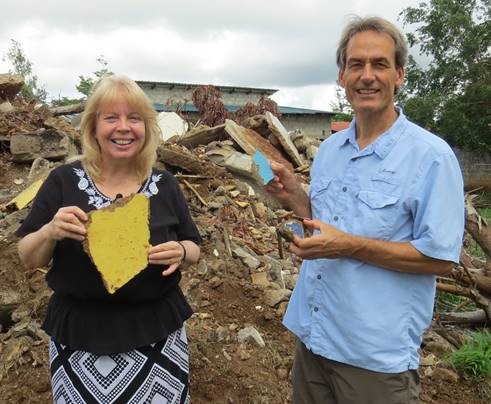 We learned that the landlord decided to tear it down and build apartments. Seeing it reduced to a pile of ruins reminded us of Jesus' words that heaven and earth would pass away, but Jesus also said that there was something that would not pass away but would last forever— His Words.
In this past year, 34 more languages worldwide received either the whole Bible, a New Testament, or some portion of God's Word for the first time. These are translations of God's Word that speak to the heart of people who never had it before.
As His Word is preached and accepted by willing hearts, something changes for eternity. People who come to Christ have everlasting life. Now, that is something that lasts forever! We hope you understand how much the Lord is doing through you. Because you pray and because you support, the Good News of Jesus is reaching more and more people groups. God is using you to do an eternal work.