Why I am, Where I am
For we are God's handiwork, created in Christ Jesus to do good works, which God prepared in advance for us to do.

Ephesians 2:10
Last week our co-worker in Bible translation, Fidelis, journeyed from his village to visit us. The journey takes about two hours, once he has found a vehicle going in our direction. Leaving a small village and coming to a big city, even for one day, is a big change for him.
Fidelis is a humble and prayerful man of God. During his visit, we were able to ask about the work among the Kunda people. He is starting Bible Listening Groups, using small audio devices called Proclaimers. Going from village to village, he encourages people to daily listen to the Scriptures.
During his visit with us, we asked about the work he was doing. We also encouraged him and prayed with him. We also gave him a small video projector so that he can show a video of the Gospel of Luke to the Kunda people.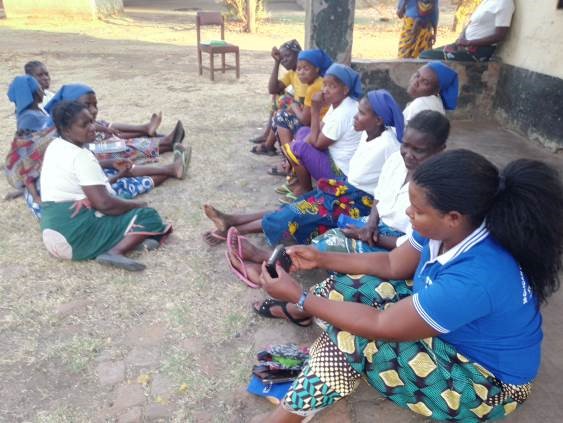 See what the Kunda video of the Gospel of Luke is like at this link:
http://live.bible.is/bible/XDNPIT/LUK/1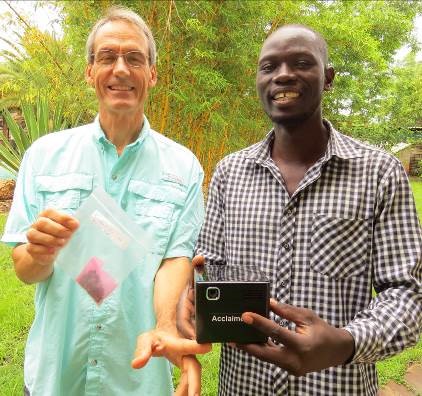 Before leaving, Fidelis said to us, "Being with you reminds me of why I am, where I am." He explained that it is easy, whether one lives in a small village or a large city, to become distracted by the day-to-day affairs of life. But visiting with us reconnected him to God's call on his life.
We all need to be reminded of why we are, where we are. God has a purpose for each of us, but we need to be connected to Him and His body, the church, to be reminded of our purpose. When we were home in the USA last year, or when we receive a message from you, we also are reminded of "why we are, where we are." Christ's love in you reminds us of why you send us as your missionaries.